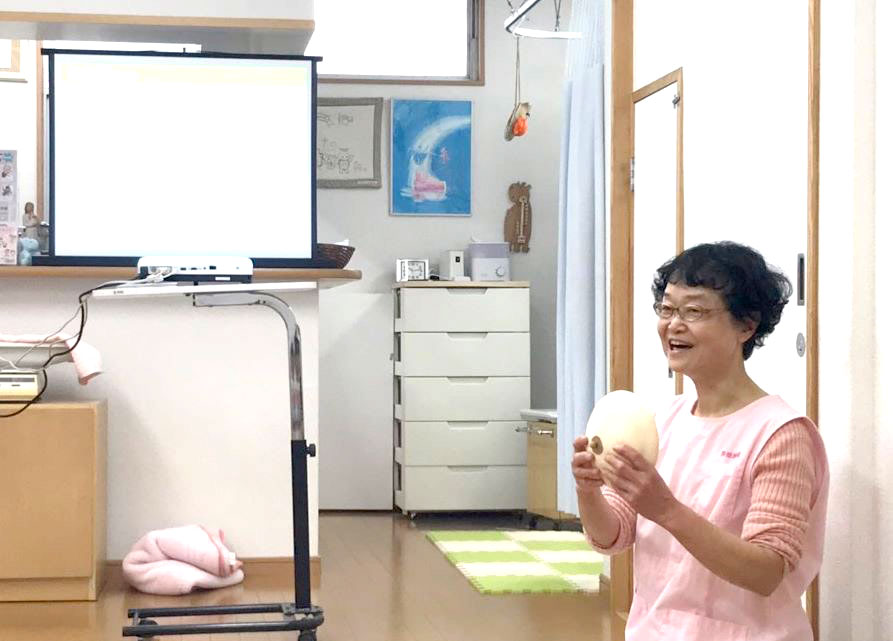 I always think that if mothers know enough about breastfeeding, they won't have so many problems with child care.
Since 2003, we have created "Lecture class on breastfeeding" to improve general knowledge on this subject. Approximately 1,300 mothers have attended this lecture by December 2010. It is precious gift for young mothers to get a confidence to handle problems by themselves. I have heard many mothers said they should have attended this course before giving birth. Also mothers have the chance to exchange their experiences and be advised by senior mothers. It is a great place to get rid of the daily stress of baby care and can give release afterwards in very relaxed atmosphere. Please consider joining us. Many people have made friends here and we welcome not only pregnant and nursing mothers but also people who are interested in breastfeeding.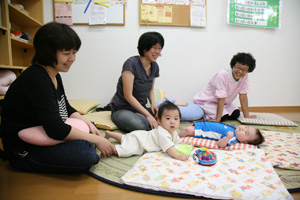 The lectures are held once every month in the order shown in the chart below.
Please contact us for the date and time. Of course, these lectures are women only, so you can join without hesitation.
Lecture classes can be also arranged as home visit.
Maximum 10 people
Once a month except January
Fee 500 yen
Total 5 lectures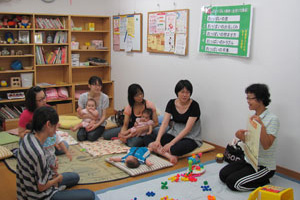 Lecture class of breast feeding at home-visit 
We do lecture classes on breastfeeding in community and corporate events and a group of mothers at home-visit. Please contact us for the further information below
Ida-Josanin