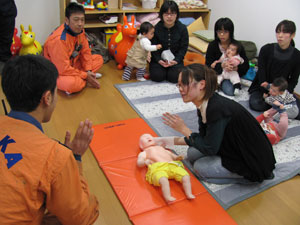 Paramedic training session held for infants
We conducted training of mothers who have infants in how to use AED and paramedic methods by members of Suminoe fire department emergency services.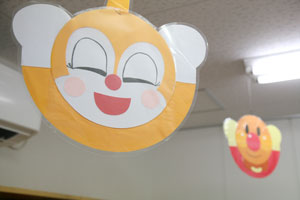 Apprentices acceptance model commissioned projects such as employment support, Osaka
This project was conducted in 2008 concerning youth employment problems, such as agoraphobia or similar problems are becoming more serious. The purpose was to research young people who have never worked properly even at a little part-time work and to let them become able to get actual work. In our centre, we have accepted the practice, such as light work for young people who want to work.( women only because of our special situation)
As a project of the city of Osaka, this project has ended. NPO corporation's commissioned projects, self-support youth centre Awaji Platts has taken over this project. Also our clinic has been continuing our training facility.
Awaji Platts was awarded the Minister of Health, Labour and Welfare of Merit self-support youth organizations in 2012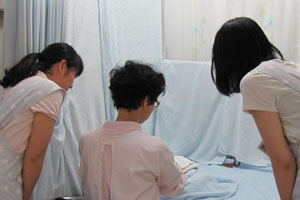 Acceptance apprentices College of Nursing
We accept apprentices total practice nursing at the University of Kobe.